Deer Valley Athletic Club in Boone, NC
Where fitness meets community. Our 35,000-square-foot facility has a total gym, group fitness classes, all-inclusive tennis, childcare, indoor & outdoor pools, pickleball, racquetball, and more!
Non Members and Guests
Please complete the form below before attending classes, clinics, or events. Select "Non-Member" and complete the entire form. Non-members are required to keep a card on file, but can choose to pay per session with an alternative payment if desired.
Subscribe to our list!
Fitness Center, Classes, Programs, & Amenities
Check out some of our premiere amenities for fitness enthusiasts of all ages and stages! We have indoor and outdoor tennis courts, indoor and outdoor swimming pools, racquetball and pickleball courts, a weight room, a yoga studio, a fitness classroom, and a group spin studio. View some of the highlights:
Family-Friendly – and Focused – Environment
We welcome families with open arms. Our facilities are designed to cater to all ages, from toddlers to seniors. Our family-oriented approach ensures everyone enjoys the club and feels a sense of community. We have childcare available for parents who want to work out in the mornings or afternoons (please sign up for a slot).
Check out Recent Articles and News at Deer Valley:
Gym & Weights Center in Boone, NC
We pride ourselves on providing the ultimate gym and fitness experience in Boone, NC. Our facility is designed to meet the needs of athletes of all levels, with proper equipment, expert trainers, and a welcoming and supportive community. Our gym features a wide range of cardio and weight training equipment, as well as a variety of group fitness classes to help you meet your fitness goals.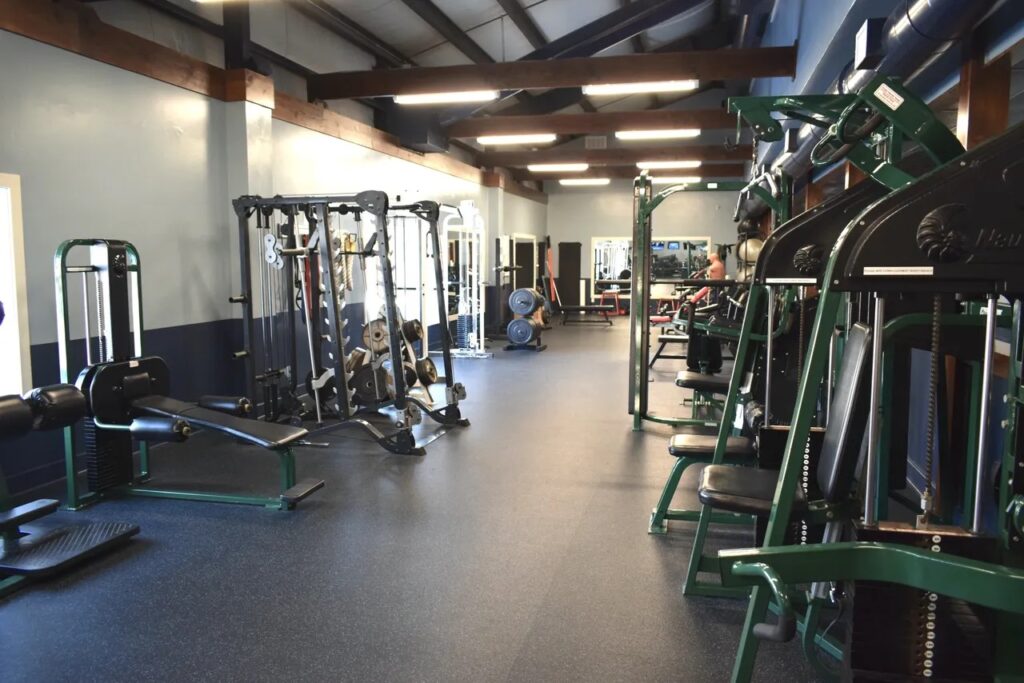 Fitness, Classes, & Studio in Boone, NC
DVAC has a full range of fitness facilities and programs to help you reach your wellness goals. Our facilities include a large fitness center with cardio equipment, free weights, and nautilus machines. With a variety of group exercise styles offered, there is a class for everyone offered here at Deer Valley. Pilates, spin, boxing, zumba, weight training, bootcamp, yoga, and more!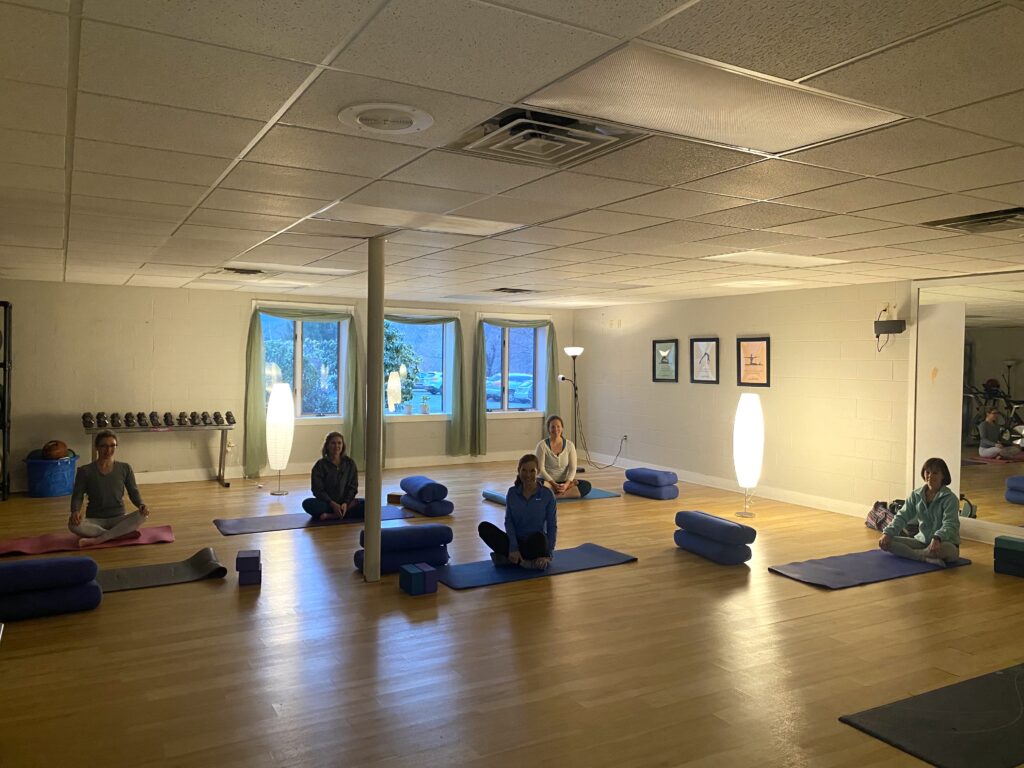 Indoor & Outdoor Tennis in Boone, NC
Our indoor and outdoor tennis courts are perfect for tennis club enthusiasts of all levels, whether you're a beginner or a seasoned pro. With three indoor courts, you can enjoy year-round tennis without having to worry about weather conditions. Our expert instructors offer private and group lessons, clinics, and camps to help you improve your skills and have fun.
We have 6 outdoor clay tennis courts that offer a beautiful view of the surrounding mountains. Play a game of tennis with friends and family or sign up for one of our many tennis clubs and programs. Our tennis staff are certified and experienced in coaching and teaching lessons to all levels of players.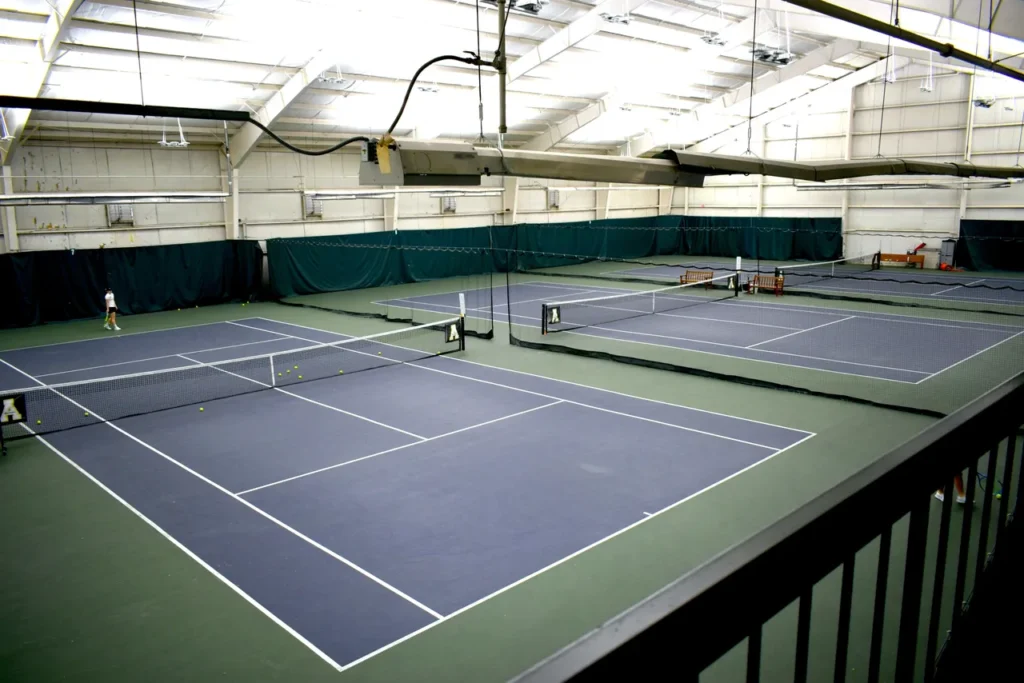 Indoor & Outdoor Swimming Pools in Boone, NC
Our indoor heated and outdoor pools offer a refreshing and relaxing swimming experience for any season. The indoor heated pool is perfect for families, exercise, or events, and the outdoor pool is great for family fun and soaking up the sun. We also offer swimming lessons for all ages.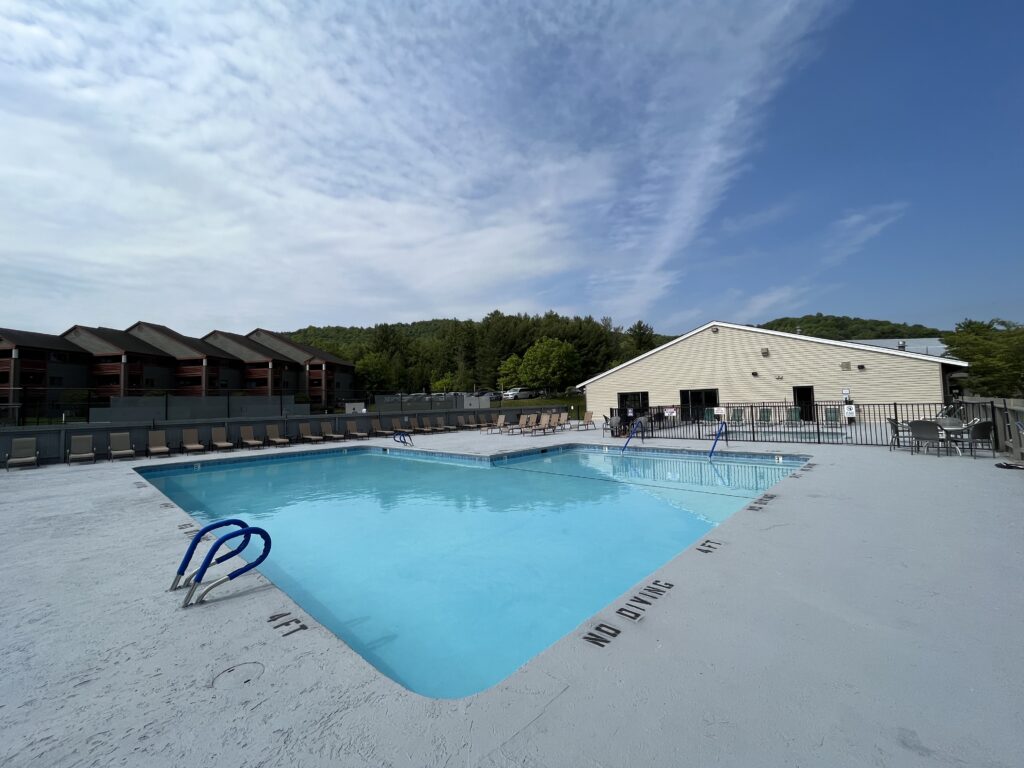 Outdoor Pickleball Courts in Boone, NC
Pickleball is a fun and exciting sport that is becoming increasingly popular among athletes of all ages and skill levels. Similar to tennis, Pickleball is a great way to improve your agility, balance, and hand-eye coordination, while also providing a low-impact workout that is easy on the joints. At Deer Valley, we offer a variety of pickleball programs and events, including open play and clinics, so that players of all levels can enjoy this fast-paced and engaging sport. Whether you are a seasoned athlete or new to the game, we invite you to come and experience the excitement of pickleball in Boone, NC, at our club!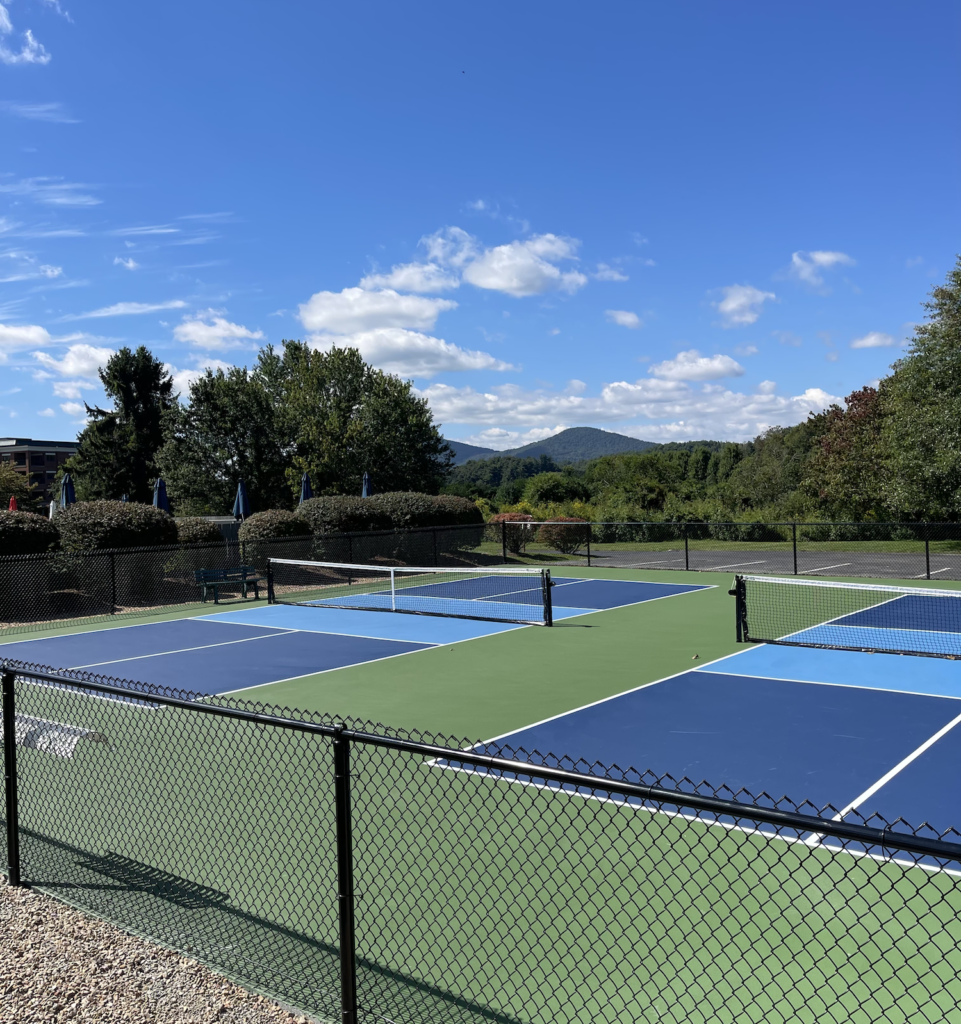 Indoor Racquetball Court in Boone, NC
Do you need an after-work activity to get the blood flowing? Raquetball is the answer! Players of all skill levels can enjoy this fast-paced and exciting workout. We have racquetss to rent out at the front desk.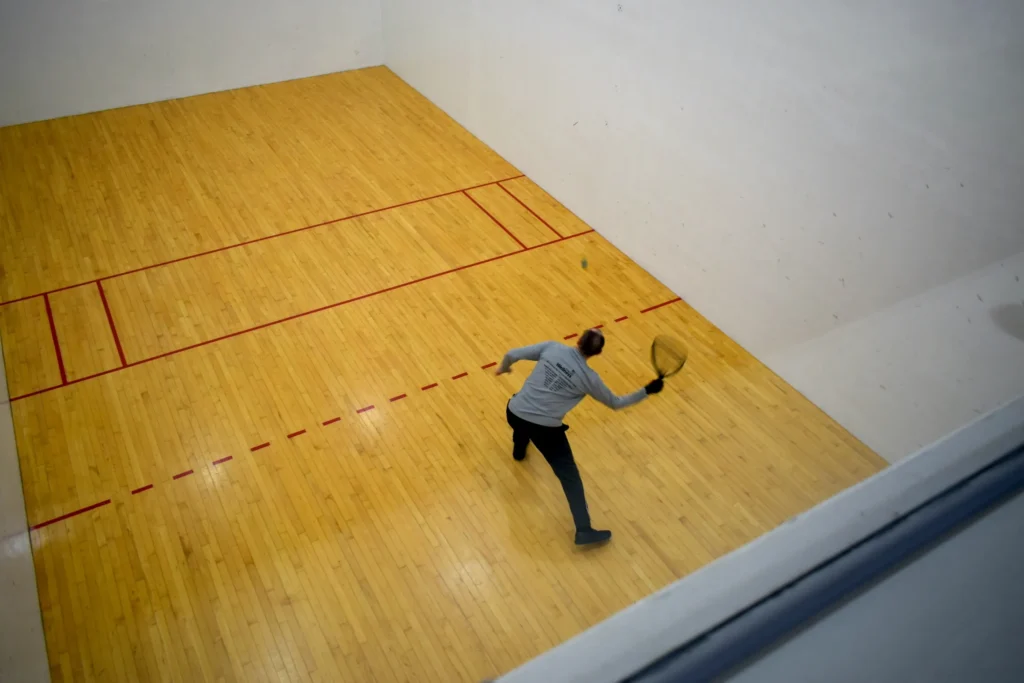 For Kids: Camp, Gymnastics, Swim, & Childcare in Boone, NC
Deer Valley offers a wide range of programs and services for the whole family, including gymnastics, camps, and childcare for kids. Our gymnastics program offers a fun and safe environment for children to learn new skills and develop their athleticism. Our camps provide a variety of activities and opportunities for kids to make new friends, learn new skills, and have fun in a safe and supervised environment. We also offer childcare services, so parents can focus on their fitness goals knowing that their children are in good hands. We also offer childcare so parents can workout either in the morning or afternoon.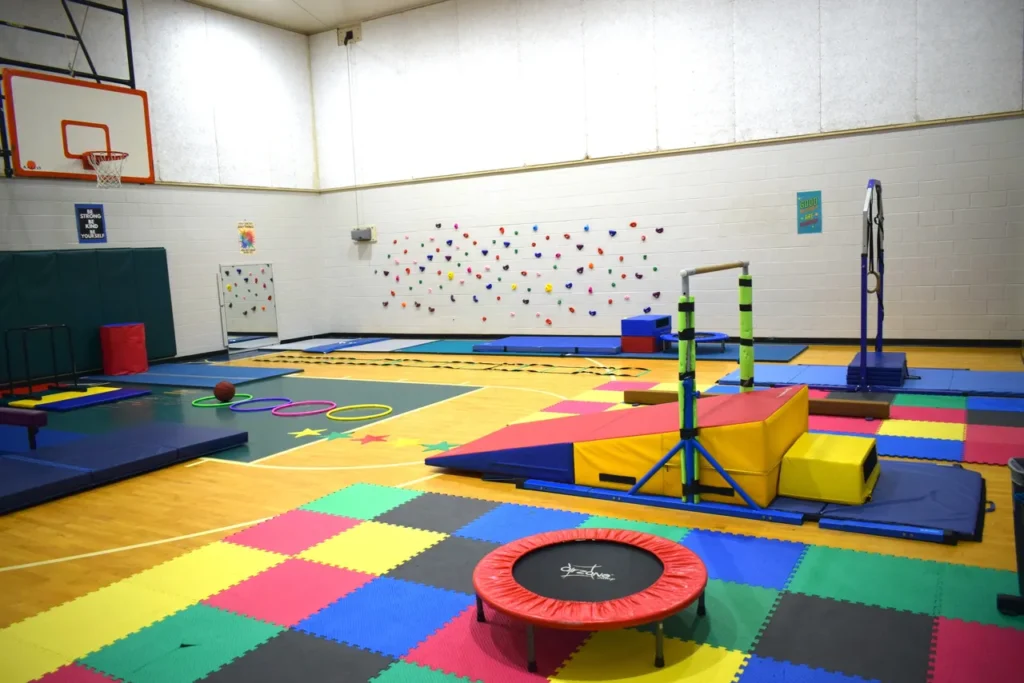 Locker Rooms with a Sauna & Steam Room in Boone, NC
Our locker rooms have both a sauna and steam room for the ultimate relaxation experience after a workout. They offer numerous health benefits, including stress relief, improved circulation, and detoxification. Our locker rooms are fit with lockable lockers, showers, and changing rooms. You can enjoy the luxurious sauna and steam room facilities as part of your membership, ensuring you leave the gym feeling rejuvenated and refreshed.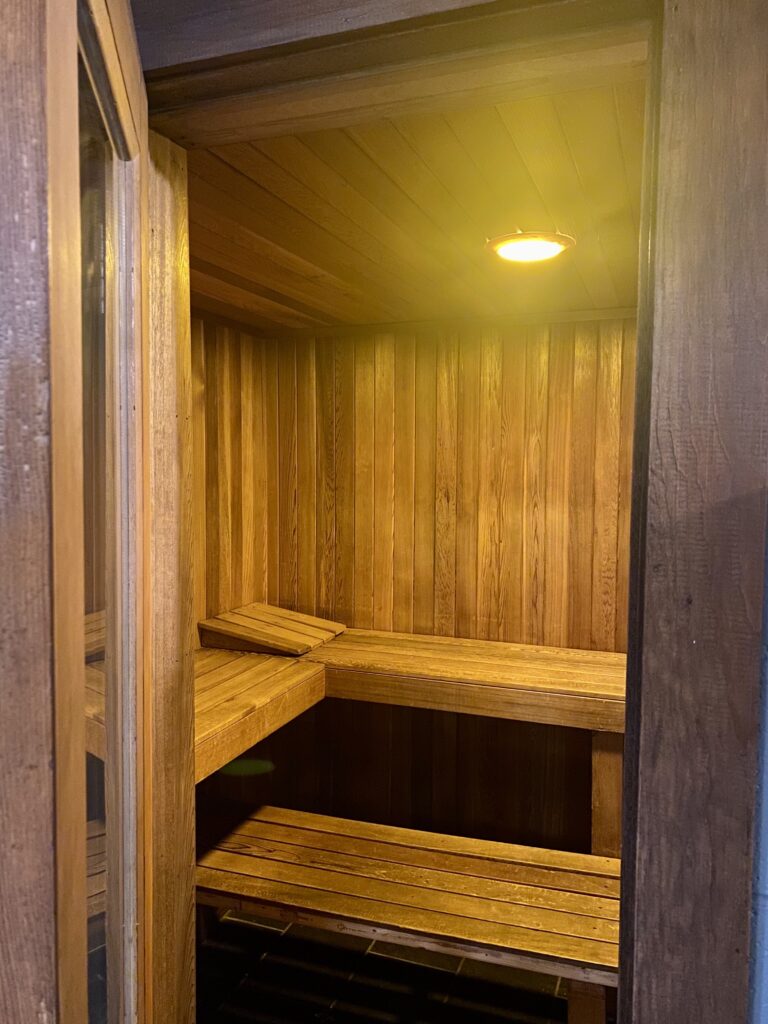 Wellness: Massages and Physical Therapy in Boone, NC
Struggling with sore muscles, body aches, or physical discomfort? Relax with a tranquil environment, essential oils, and a personalized massage treatment. Our on-site certified physical therapists help clients relieve pain and improve movement for clients on a weekly basis. Stay healthy and prevent injuries year-round. Get a massage in Boone, NC!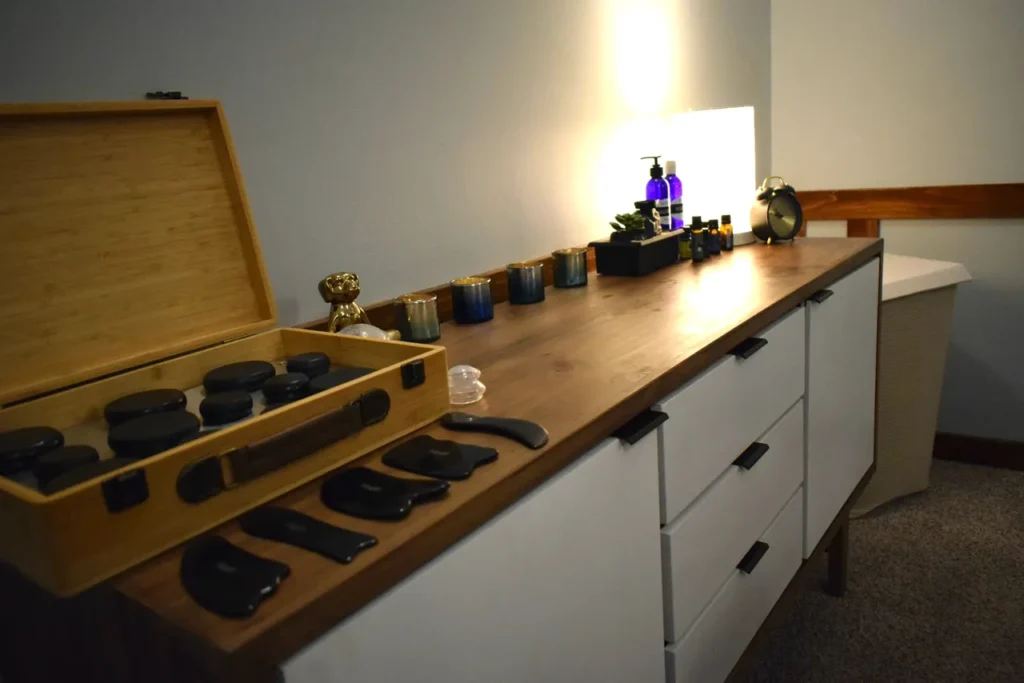 Have it at Deer Valley: Parties & Events for Kids in Boone, NC
Looking for the perfect location to host your next birthday party? Deer Valley Athletic Club offers an array of fun and exciting spaces to rent, ranging from our indoor pool, spacious rooms, and vibrant gymnastics arena. With our facilities, every occasion becomes a memorable celebration.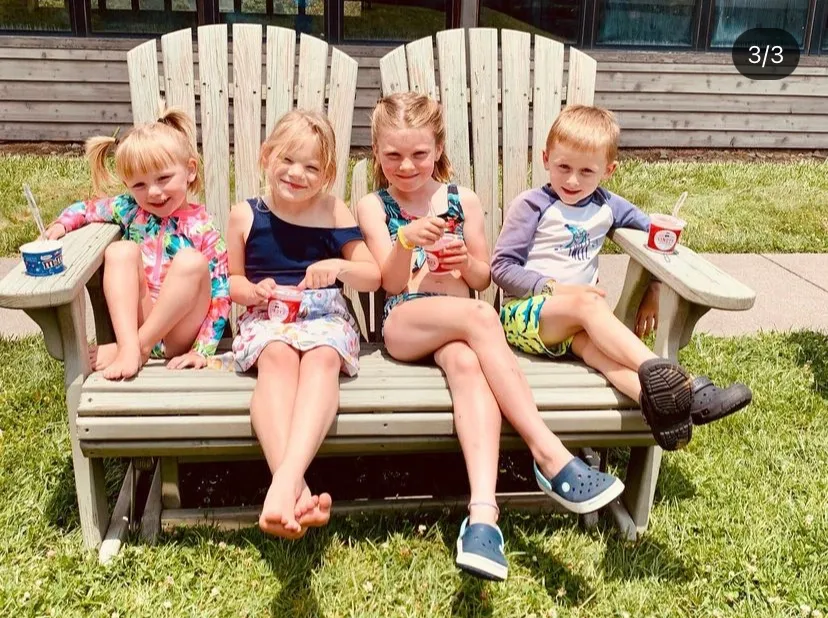 Deer Valley is Where Fitness Meets Community
Subscribe to our list!